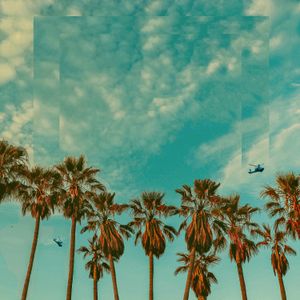 Artist/producer Double Tiger (aka Jay Spaker) is no stranger to critical acclaim. His 35 year musical journey started off with playing guitar in clubs at age 14. 
Along the way, Spaker has toured from coast to coast in the states, throughout Europe and Asia countless times,  recorded over seven full length albums and numerous singles internationally. Most notably his last two releases, "Sharp & Ready" 2017 - Easy Star record and "The Journey" 2020 - Easy Star records both debuted top 3 spots on the iTunes reggae charts(and #3 Billboard charts), both albums were up for Grammy award consideration. 
Also known for being a foundation member of trendsetting reggae powerhouse John Brown's Body, and co-founder of Dub Stuy Records, Spaker is also recognized for his past collaborations with legendary artists such as Luciano, Johnny Osbourne, Sly & Robbie, Rankin Joe, Brother Culture, Omar Perry, Al Campbell, Lutan Fyah, Eek A Mouse, 10 FT Ganja Plant, Slightly Stoopid, The Movement, Giant Panda Guerrilla Dub Squad, Arise Roots, Scientist, and more. 
Spaker's creative diversity from reggae, soul &dub to sound system, blues and electronic are due in large part to his experiences of living in NYC, LA, San Fran and Copenhagen, Denmark and soaking up the vibe & culture of each. Double Tiger is a uniquely cultured palate that separates itself from many American reggae offerings. 
Double Tiger proves that tradition and innovation are more multi-dimensional than a spectrum analysis would suggest, by fusing aspects of both progressive future roots reggae with the energy and understanding of the authentic sound system culture. For Spaker the "journey" has only just begun.